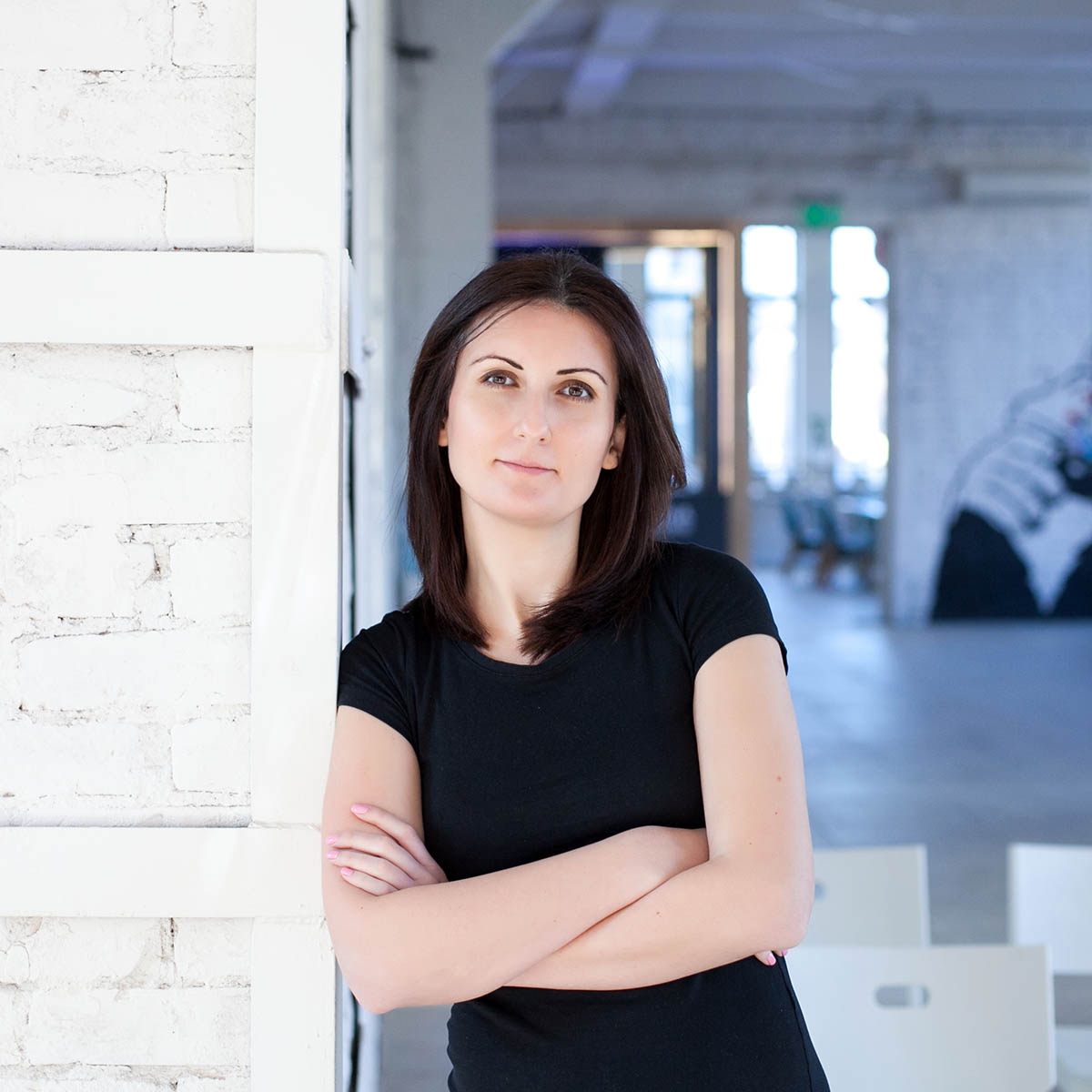 AVGS Coaching with
Ani Karapetyan
Languages
english, russian, ukrainian
Coaching type
online, in person
Coaching mode
Job coaching / Application coaching, Orientation coaching, Start-up coaching / Business coaching, Coaching on the job, Migration coaching
Hi, my name is Ani. I am a career and business coach. I have been living in Germany since 2017 and helping all my courageous clients to integrate and grow.
career coaching allows us to define a good fitting profession, look for study programmes, successfully apply for jobs and discover all questions and answers related to our professional growth.
business coaching – for over 5 years I have been also working with start-ups on business strategies for go-to-market strategies. Whether you would like to start your own business or grow it further, you can contact me.
Moreover, If you are currently registered at the Job Centre, you can apply for an AVGS-Voucher(Aktivierungs- und Vermittlungsgutschein) for integration, career or start-up coaching. It will allow you to benefit from coaching, financed by the Job Centre. Usually, AVGS indicates the duration of possible coaching sessions and their intensity, such as 2 months with a minimum of 2 meetings per a week or other.
During integration and career coaching, we go through several stages that allow us to develop an application strategy, search for career opportunities and alternatives, prepare documents (CV, motivation letter in German), get ready to tricky questions on the interviews, analyse opportunities for further education or internship programs in Germany.
One of my favourite techniques in coaching is the identification of strong inner beliefs and values that fill us with energy. Answering that question: "if I am actually satisfying the innerer hunger for this or the other particular value" allows us to remain accountable to our own goals. When the answer is yes, that also means that by doing it we become more resourceful and energetic for our life, for people that surround us, for projects that we lead, and so much more.
So we may try this and many other interesting techniques together
??
Привіт, мене звати Ані. Я консультант та коуч з кар'єри та бізнесу. Я живу в Німеччині з 2017 року та допомагаю всім своїм сміливим клієнтам інтегруватися та розвиватися.
інтеграційний та кар'єрний коучинг дозволяє визначитися з професією, навчальними програмами, успішно подавати заяви для працевлаштування та вирішити всі супровідні питання, пов'язані з професійним ростом.
бізнес-коучінг – вже понад 5-6 років я також працюю зі стартапами, фрілансерами щодо бізнес стратегій, тож ви можете до мене звернутися незалежно від того ви хочете започаткувати свій бізнес чи далі розвивати існуючий.
Важливо пам'ятати, що якщо наразі ви зареєстровані в Джоб-Центрі, то ви можете звернутися за ваучером AVGS (Aktivierungs- und Vermittlungsgutschein) на інтеграційний, кар'єрний чи стартап-коучінг. Зазвичай на AVGS вказується тривалість можливих зустрічей та їх інтенсивність, наприклад 2 місяці з мінімумом зустрічей 2 рази на тиждень або інше.
Цей ваучер дозволить вам пройти коучінг, зафінансований Джоб Центром. Наприклад, він допоможе зорієнтуватися в професійній сфері. Чим би ви хотіли займатися у короткостроковій та довгостроковій основі? При коучінгу з інтеграції та кар'єри, ми проходимо кілька етапів, що дозволяють робити стратегію подачі заявки, пошук кар'єрних можливостей та альтернатив, підготовку документів (резюме, мотиваційний лист на німецькій мові чи англійській мові), підготовку до співбесіди, аналіз можливостей підвищення кваліфікації або стажування в Німеччині.
Однією з моїх улюблених технік з коучінгу є визначення внутрішніх сильних переконань і цінностей, які наповнюють нас енергією. Відповідь на питання "чи дійсно я задовольняю внутрішню потребу, внутрішній голод на ту чи іншу цінність?" додає гарантованих сил для перетворення цілей у життя.
Якщо моя відповідь на питання позитивна, це також означає, що роблячи більше, я стаю більш винахідливим (-ою), більш енергійним (-ою) для свого життя, для людей, що мене оточують, для проектів, які я веду, для свого бізнесу і так далі.
Тоже ми можемо спробувати цю та багато інших корисних методик разом.
Пишіть, якщо ви ще вагаєтесь та потрібні якісь уточнення.
Video presentation Ani Karapetyan
Branch experience
Consulting / Coaching, Freelance professions, IT / Network / Service, Online marketing / Web store
Focus / Interests
Integration, Creativity, Migration, New Work / GenZ
Key areas
Business plan development, Idea / Analysis / Strategy, Marketing / Sales / SocialMedia, Self-organization / Time management, Start up / Young company
Request to Ani Karapetyan